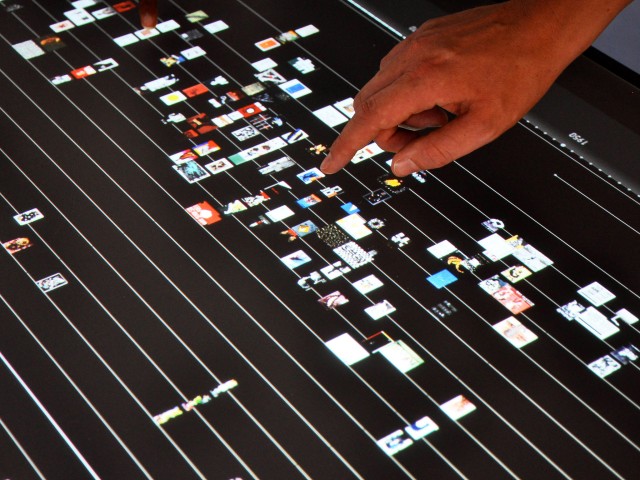 In recognition of Erik Spiekermann being awarded the German Design Award for his outstanding contribution to Design in Germany, the Bauhaus Archive in Berlin will be exhibiting an extensive body of his work.
We are pleased to display our interactive research table at the show. The multi-touch interface offers an insight into Erik Spiekermann's network of partners – visualizing relations between them and a multitude of works.
The table was developed by the designers network Plural (Kilian Krug und Severin Wucher in cooperation with Markus Lerner).
»Erik Spiekermann – The Face of Type«
23. März – 6. Juni 2011
Opening: Tuesday, 22 March 2011 · 7pm
Bauhaus Archiv
Klingelhöferstraße 14
10785 Berlin
Further information and pictures
Project website:
was-war-deutsches-grafik-design.de