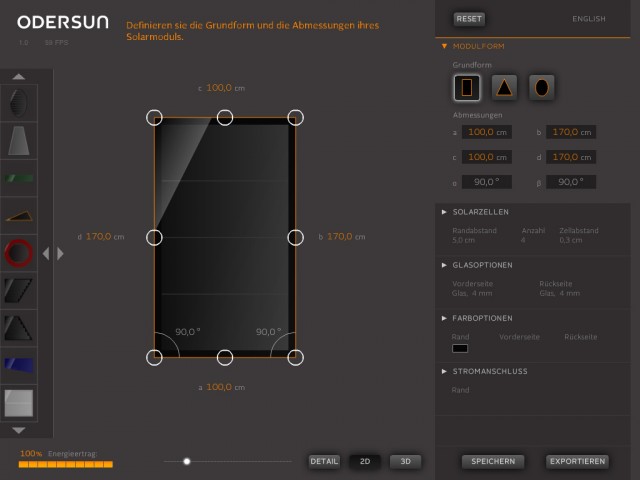 The new Solar Module Designer for the German solar module manufacturer Odersun just went live. It was developed by Markus Lerner in collaboration with Plural Kilian Krug (Concept/Design).
It allows you to create customized modules for building facades by interactively changing the shape via drag & drop. The solar cells are dynamically fitted in order to achieve the best enery output. The layout of the cells can also be adjusted in order to create a unique look. Front- and backside colour printing can be applied as well as various types of glazing.
The results can be saved in the online gallery or exported as pdf or dxf files.
A large touch screen version of the Solar Module Designer is currently on display at the Intersolar Europe in Munich. An iPad version of the designer will be available at the App Store soon.