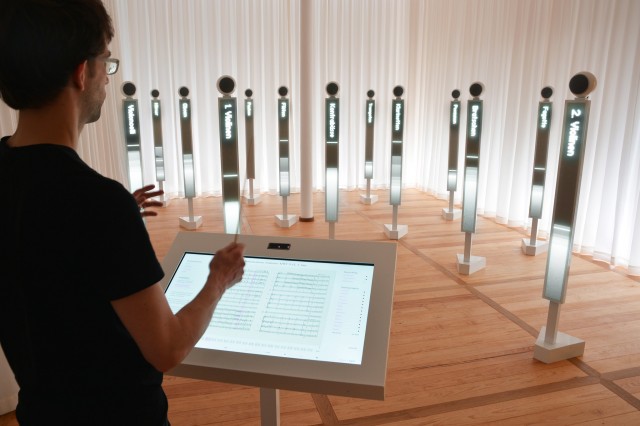 After a ten months of renovation and extension, the Mendelssohn-Haus Leipzig, opened again featuring an interactive orchestra I developed on behalf of WHITEvoid.
Visitors can select one of the works of Felix Mendelssohn-Bartholdy and conduct the virtual orchestra or choir by moving the coductor's baton. Voice groups can be controlled individually and different room situations can be set. The installation also allows one to compare modern and historical instruments.
The museum is open daily from 10 a.m. to 6 p.m.