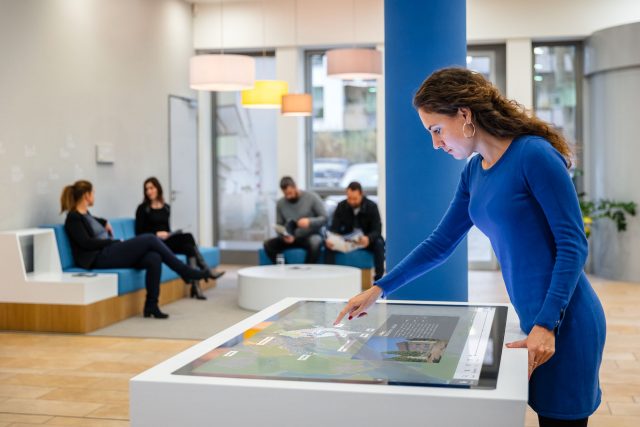 An interactive map shows the real-estate projects of ProPotsdam of the past 20 years.
The projects can be filtered by year, area, type, status, investment volume. Users can explore the districts of Potsdam and find out more about the company.
A custom content management system was developed for the editing of the projects.
On permanent display in the foyer of the headquarters of ProPotsdam.
Design of the interactive map in collaboration with Brigitta Bungard.
Foto: Sevens+Maltry