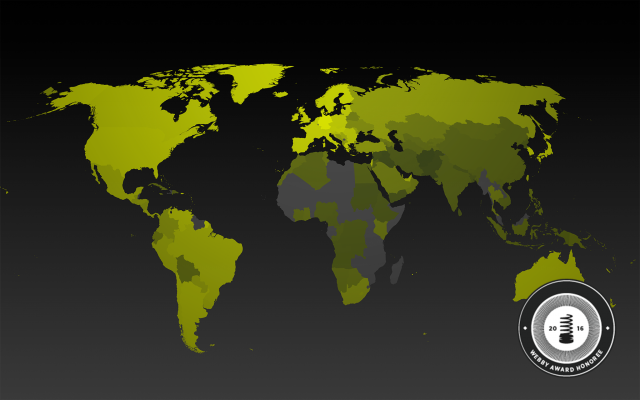 Travelscope just got selected as an Official Honoree at The 20th Annual Webby Awards in the Web: NetArt category.
Among the 13,000 entries received this year from 65 countries, the Official Honoree distinction is awarded to the top 20% of all work entered that exhibits remarkable achievement.
Travelscope visualises the travel freedom attached to passports and the complex visa regulations across the globe.
Online application:
https://www.markuslerner.com/travelscope/