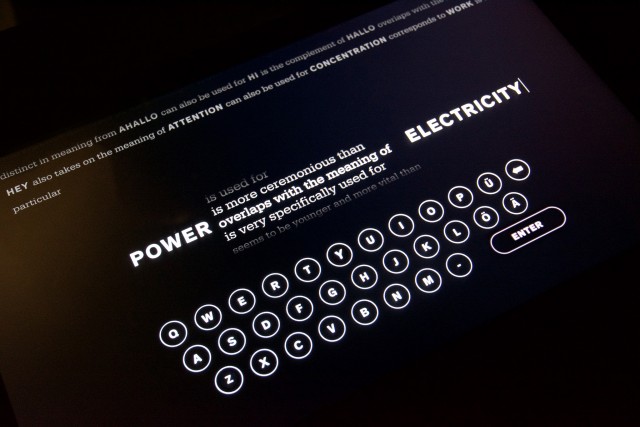 The new Grimmwelt Kassel shows the faceted œvre of the Brothers Grimm and unfolds the impact of their work until today and in the future.
In collaboration with TheGreenEyl, Markus Lerner developed and interactive installation called "Wortarbeit". In reference to the famous German Dictionary (1838–1854/1961) by the Brothers Grimm the installation attempts to capture the visitors' associations with words. Within a predefined set of formulas (word connections), one word has to be explained by another word entered by the visitor. The results is a chain that grows endlessly word by word, which can be explored in multiple ways.
The Grimmwelt Kassel is open to the public from 5h September 2015.